Without regard...To Race, Religion, Sex, National Origin, Age, or Disability
Whether intentional or by accident, employers who violate workplace discrimination laws face stiff legal and costly penalties, negative publicity, and low employee morale among other consequences.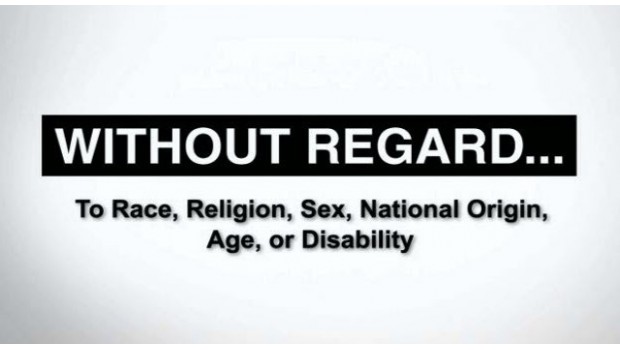 Availability date:
Participants also learn that by following six simple and unarguable princciples - Respect, Integrity, Honesty, Trust, Responsibility and Citizenship, discrimination can be stopped. The legal viewpoint is discussed after each vignette along with the principles than can successfully guide employees through this issue. The law says that all employees will work in an environment that provides equal opportunities. All employees should be hired, rewarded or reprimanded strictly based on job qualifications and job performance, without regard to race, age, sex, disability, religion, or national origin. But the reality is that discrimination - especially subtle discrimination and harassment - continues to thrive in our workplace. It's everyday stereotypes and assumptions about our differences that are the basis for most discrimination claims. And don't be mistaken about the impact that this still frequent and subtle discrimination can have on both organizations and individuals. The cost is high! Organizations not only face costly legal proceedings and high judgments, but low employee morale, lost productivity, and lost talent. Employees face personal and professional risks such as undue stress, lack of career advancement, emotional pain, and untapped talent.
Key Learning Points
Harassing or discriminating behavior, illegal or not, is unacceptable
Guiding Pricinples for appropriate behavior in business and in life
Skills to identify and prevent discrimination in the workplace
Support Materials
Sign in
to view the support materials provided with this program.