Taking Charge of Change Revised Edition
Revised Edition
The 18-minute Taking Charge of Change video features five different stories, each set in a different industry.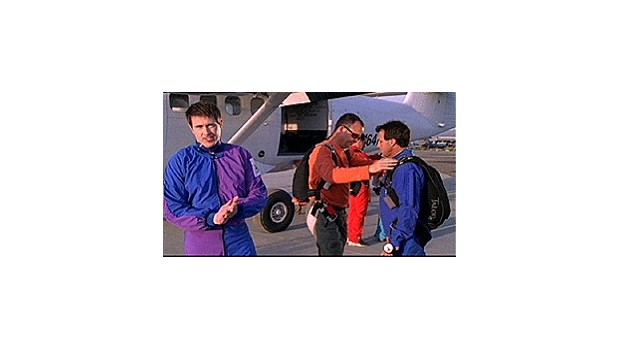 Availability date:
Teach individual employees the skills necessary to understand and support change initiatives. By learning to recognize and address the internal transitions associated with any change, individuals are better able to guide themselves productively through organizational change. This newly updated version features vignettes in a variety of industries - manufacturing, white-collar business, healthcare, government and education, and contains many more "how-to" applications than the original. Stunning visual images feature a rookie skydiver making his first solo jump a powerful metaphor for the leap we take into the unknown each time we experience a change in our own work lives. TAKING CHARGE OF CHANGE Booster Shots are included with program sales and rentals.What is a Booster Shot? Booster Shots are bonus video clips designed to supplement the 18-minute video that comes with your Taking Charge of Change program. The 18-minute Taking Charge of Change video features five different stories (each set in a different industry). For maximum learning, the stories are often interrupted by host narration and skill point explanation. The Booster Shots, on the other hand, allow the stories to play uninterrupted. They are provided for the trainer to use as supplements in the training session itself or as follow-up training tools. Ideas for using the Booster Shots are provided in the Leader's Guide.
Key Learning Points
Differentiate between "change" and "transition".
Discover the three stages of change transition.
Identify which of the three stages of change is more difficult for you and why.
Learn how causes or conditions around a change can influence one's needs through the transition that follows it.
Understand how and why each person in a workgroup may experience transition stages differently.
Recognize the role of communication (within teams, between teams, and between management levels) in the transition process.
The workplace vignettes provide a realistic look at the types of changes we experience
Support Materials
Sign in
to view the support materials provided with this program.
eLearning and Video Previews