A Grander Goal
Stephen Covey's Lessons in Leadership Series
A Grander Goal is a training program offering a profound shift in our approach to leadership.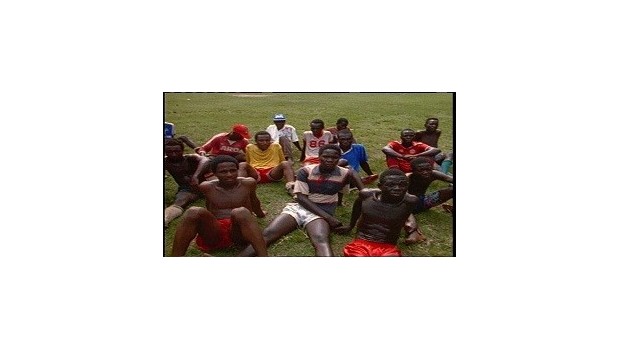 Availability date:
Sometimes the lessons we most need to learn are found half a world away, in lands far different from our own. This is the case with A Grander Goal, a training program offering a profound shift in our approach to leadership. A Grander Goal brings to bear that which is at once the simplest and most complex: love and forgiveness. It is a striking look at character illustrated by one mans unselfish desire to be a role model and provide direction for young unemployed men in Uganda. War-torn, strife- and poverty-ridden, Uganda is rife with directionless young men who havent the means to continue their educations nor any prospects for work. Americans Michael and Laura Timmis help these young men put together a soccer practice, which, in turn, brings them Stone. Once a star member of Ugandas professional soccer team, Stones professional career ended abruptly after a knee injury, which was intentionally inflicted by another player. But Stone holds no bitterness. He simply tells his opponent, You did what you had to. It is this selfless forgiveness that permeates all he does and sets the stage for the boys he mentors to learn important lessons about their lives and choices. A Grander Goal is a profound look at the power of character from Dr. Steven Covey, founder and chair of the Covey Leadership Center and author of The 7 Habits of Highly Effective People. Order your copy of A Grander Goal and begin the transformation of your organization today.
Key Learning Points
identify the characteristics of transformational leaders
examine the power of mentorship and map it to their organization's needs and goals
explore the agents of change
recognize the impact of individual choice when addressing difficult situations
and more.
Support Materials
Sign in
to view the support materials provided with this program.