Impressions Count
An Introduction to Workplace Etiquette and Communication
Teach employees how to make the right impression.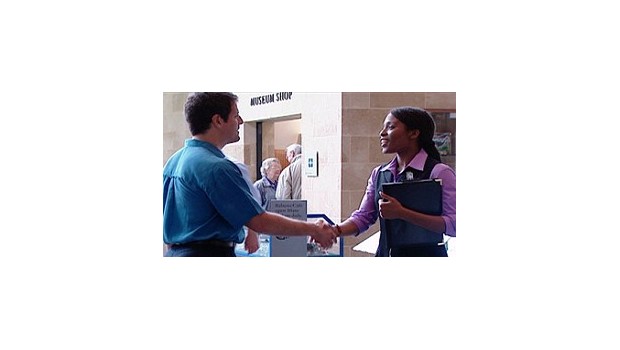 Availability date:
What kind of impression do your employees make when people visit your workplace? When people visit your workplace, what impression do they walk away with? Make sure the impression is a good one by making sure all employees follow the helpful guidelines to business etiquette revealed in this video.
Meet Peta, an experienced administrator who has been interviewed for a position at a prestigious museum. The president believes she is perfect for the position and is excited about her joining the team. Before accepting the job, Peta wants to spend a day at the museum getting to know the people
who work there. The rest of the team willingly accept the task of giving Peta a guided tour of their work environment.
The following day Peta declines the position. What went wrong? The team meets for a serious debrief on how Petas day at the museum progressed. The video follows the team's experiences and gives each of them a second chance to correct the behavior that led to her decision. Once the team learns a few important tips on business etiquette, the impression they give Peta is a positive one-- leaving us to believe she will accept the position after all.
Key Learning Points
The importance of introductions
The value of being interested in other people
The value of being considerate of other people's feelings
The need to own-up when you've done something wrong
How to make and receive apologies
How to keep a conversation flowing
The importance of basic manners and niceties
Some basic email etiquette