What to Do When Conflict Happens
The C.A.L.M. model is used to deal with interpersonal conflicts.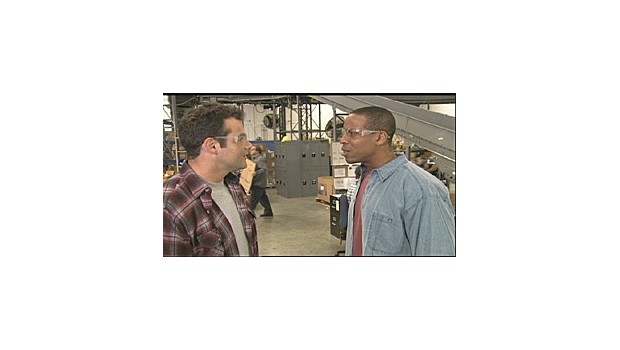 Availability date:
Rather than a complicated model, What to Do When Conflict Happens introduces: 4 easy-to-implement steps to "C.A.L.M."
What causes the most stress across ALL occupations? The interpersonal conflicts we all experience on a daily basis - with coworkers or supervisors. Give your employees a memorable, easy-to-implement tool to resolve conflict.
What makes the C.A.L.M. approach unique is the first stage - CLARIFY, where employees step back and think. They rationally examine what's happening, why it's happening, why they feel the way they do, and what they need to keep in mind as they address the issue.
All four stages are depicted in the video program as the following stories unfold:
In a general office environment, two people clash when one is routinely late getting information to a co-worker who needs the data to build a month-end report.
On the plant floor, a team member refuses to follow safety protocol, jeopardizing everyone's safety as well as the team's ability to earn bonus money.
In a healthcare facility, two team members struggle with limited resources - they have to share a much-needed machine, but one is monopolizing it.
An added vignette shows how to "scale back" the C.A.L.M. model when there isn't time to use the full approach. This shows the versatility and usability of the program.
Key Learning Points
C - CLARIFY the issue
A - ADDRESS the problem
L - LISTEN to the other side
M - MANAGE your way to resolution
Support Materials
Sign in
to view the support materials provided with this program.