The Front of the Class: Learning To Lead
Take a leadership refresher course.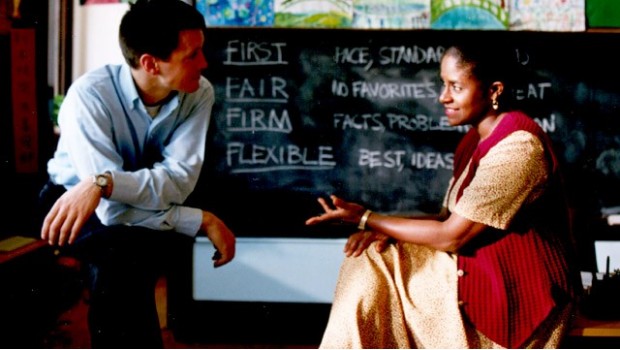 Availability date:
When a worried graduate returns to visit his school teacher in preparation for a management position, she helps him with a leadership refresher course.
Key Learning Points
BE FIRST Employees need supervisors to: Set the mood. Set the pace.
Set the standards.
BE FAIR Supervisors are fair when they: Don't play favorites. Share the credit. Take the heat
BE FIRM When standards are broken, a well-trained supervisor will: State The Facts. Get Agreement On The Problem. Explore For A Solution
BE FLEXIBLE Employees succeed when supervisors: Assume The Best Of People. Make Room For Good Ideas. Admit When They Are Wrong.