Compliance is Just the Beginning
How do you make better ethical decisions at work?
How do you make better ethical decisions at work?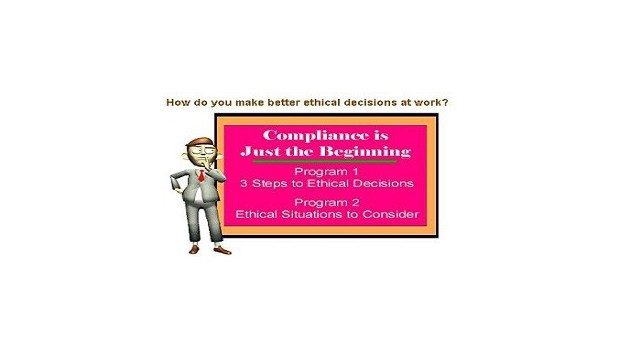 Availability date:
How do you make better ethical decisions at work? Just because a particular choice is legal does not make it right. Seeing legal compliance as the goal of ethics rather than the starting point can lead to poor decision making with disastrous consequences for the individuals involved and their organizations. Compliance is essential, but it's not enough.
This new series Compliance is Just the Beginning presents an easy-to-learn approach that will help employees at all levels make better ethical decisions.
Program One, 3 Steps to Ethical Decisions (24 minutes), introduces the process. We hear from a former Enron executive as well as six ethics experts who discuss the pressures people can feel that may lead them to make poor decisions. We explore the importance of being aware of our core values as well as the standards of behavior expected by our organizations and our communities. Most importantly, we learn the 3 steps we can each take when faced with a tough ethical choice to help us we make the best possible decision. These steps are:
The Compliance Test
The Ripple Effect
The Gut Check
Program Two, Ethical Situations to Consider (32 minutes), presents us with 8 dramatized scenarios. These stories represent familiar ethical issues most of us will face at some time. By discussing these situations and applying the 3 Steps process in each case, employees gain valuable practice and reinforcement.
Support Materials
Sign in
to view the support materials provided with this program.