Let's Get Honest
A Sexual Harassment Training Package
How to put your sexuality on hold at work.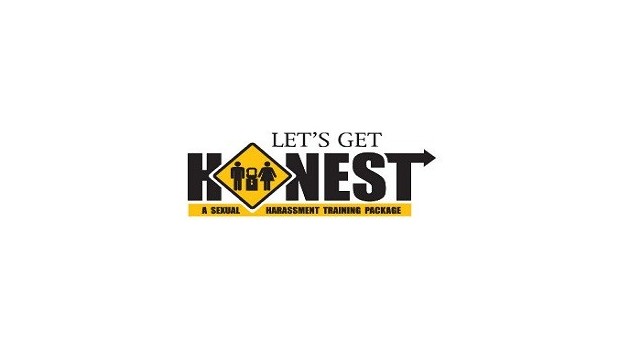 Availability date:
We are exposed to a daily barrage of media images and advertising messages, all designed to appeal to our sexuality. And yet, when it comes to work, we're expected to check it at the door, like a coat we take on and off at will.
There are plenty of training programs that deal with preventing sexual harassment in the workplace. They define sexual harassment. They give examples. Some teach managers how to create a harassment-free workplace. Some teach sexual responsibility.
Let's Get Honest: A Motivational Video - 15 minutes
The LET'S GET HONEST package is the first to address how difficult it is to live in a sexually-charged society while working in an environment that is supposed to be void of anything sexual.
The Program sets a whole new standard in sexual harassment training. A beautiful program, it is remarkably human in its approach and message. It speaks candidly to employees regarding the difference between their work life and personal life. Engaging, insightful and occasionally humorous it offers employees a real world perspective, presenting surprisingly honest solutions to a variety of workplace issues ranging from flirting and dating to clueless behavior and predatory harassment. It offers employees real tools they can use immediately to help themselves be on their best behavior at work.
He Said, She Said: Interactive Sexual Harassment Workshop - 26 minutes
HE SAID, SHE SAID has been designed to help employees evaluate their own conduct as it relates to sexual harassment and inappropriate behavior at work. Seven interactive scenarios use riveting performances and twisting plot lines to subtly challenge employees beliefs and perceptions. As employees progress through each scenario they first hear from the alleged victim as they present their view of the events in question. The DVD pauses and employees are asked to come to an initial conclusion. Discussions follow, which allow conflicting points of view to be aired and explored. Then as the scenario continues, employees are forced to explore for the facts and read between the lines as they hear from the alleged harasser and witnesses. In the end it becomes apparent that sometimes our bias, perceptions and behaviors may need to be re-evaluated.
The interactive design allows trainers and/or learners to choose the style and pace of learning that best meets their needs:
Choose Workplace Setting

Office, Industrial, Healthcare or Retail/Service available on every DVD

Choose Auto-Pause

Pauses after questions to provoke discussion and probe learners beliefs.

Choose With or Without Expert Opinion

Listen to the commentary or lead the discussion yourself.
Key Learning Points
Filter before you speak
Clueless is no excuse
No means no the first time
My private life is private
If it's not about business, it's none of your business
Harassment ends when you SPEAK UP!
Support Materials
Sign in
to view the support materials provided with this program.