Harassment Is ... OFFICE VERSION
Raise awareness regarding harassment and explain the do's and dont's.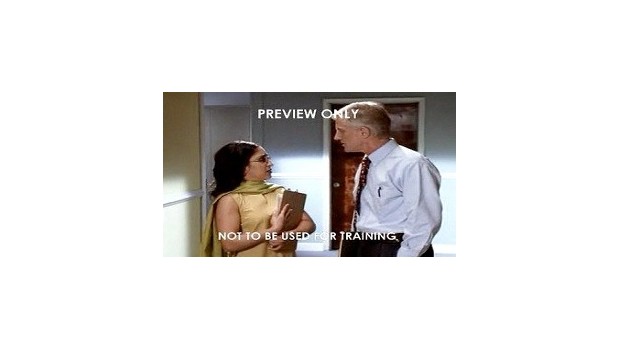 Availability date:
Realistic scenarios representing many different forms of harassment (based on sex, age, race, disability, religion, and sexual orientation) are presented by an on-camera host. He adds additional content and insights to enhance the comprehension and retention of this critical information. Clips of  'person on the street' commentary add currency and relevance for the viewer.
In addition to sexual harassment there are liability issues associated with harassment based on race, color, national origin, religion, gender, disability, age and other characteristics protected by law.
Harassment can take the form of jokes, negative stereotyping, hostile acts or simple thoughtless comments, but the ultimate outcome is the same. In addition to the costs associated with legal liability, harassment has a profound negative effect on individuals, inflicting emotional stress, lowering employee morale and reducing productivity at work.
This new program will raise awareness regarding harassment and explain the do's and don'ts of creating a respectful work environment for everyone.
Key Learning Points
Define harassment
Identify the various types and forms of harassment
Understand the negative impact of harassment
Follow practical guidelines to prevent harassment
Respond if they witness or become victims to harassment