With All Due Respect: Promoting a Respectful Workplace
for employees
This video teaches employees the behaviors that ensure everyone in the organization feels respected each and every day.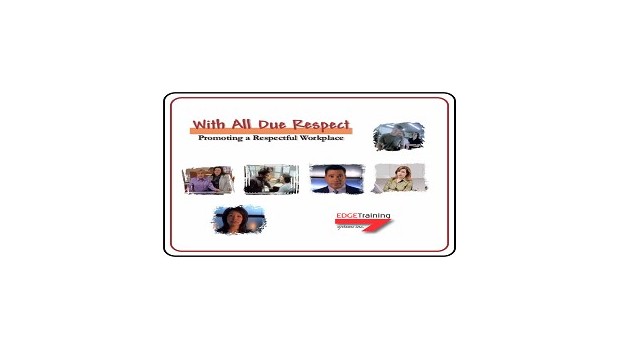 Availability date:
EEOC guidelines as recently as October, 1999, it is critical that organizations continuously update the training they provide their employees on the subject of sexual harassment. And the courts have made clear that sexual harassment is not the only form of harassment we need to guard against. Organizations must train employees to avoid all types of workplace harassment. But with so much training today focused narrowly on the question "is this harassment, or isn't it?" we tend to lose sight of what should be the desired goal - a respectful workplace. For those used to boring little training videos, this video will be a very pleasant surprise. Shot on 35mm film with feature-film experienced crews and actors, using actual office and industrial locations to provide the realism and high quality viewers might expect from today's films and network TV shows, this video even includes a look at workplaces of the past with old film clips dating back to 1910. Entertaining, thoughtful, relevant, and cutting edge - take a look at what training videos ought to be like.
Support Materials
Sign in
to view the support materials provided with this program.