It's OKAY to be the BOSS
Everything is somebodys job and everyone has a boss. Everything leads back to the boss.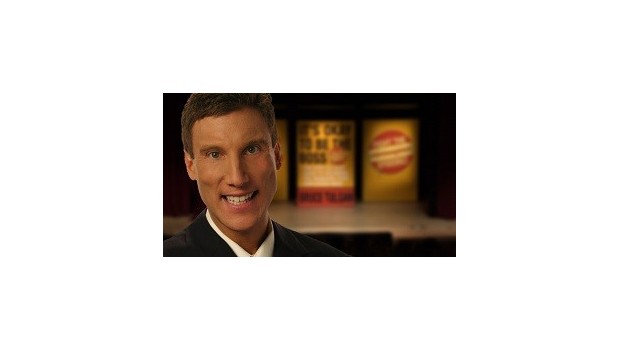 Availability date:
It has never been more difficult to be a manager. The pressure to increase productivity and profits by doing more with less, while trying to corral a new high maintenance workforce that brings its own set of expectations and demands, has never been greater. All of this has led bestselling author and management consultant, BRUCE TULGAN, to declare the days of hands-off management officially over.
ITS OKAY TO BE THE BOSS is a humorous, highly entertaining call to action for managers, supervisors and leaders. Based on Tulgans bestselling book, this motivational video dispels the 7 myths that have created the current under-management epidemic at all levels of business. As Bruce says, Follow any problem in businessbad service, missed deadlines, soggy fries...whatever. Everything is somebodys job and everyone has a boss. Everything leads back to the boss.
Tulgan challenges managers everywhere to give up their hands off = empowerment style of managing and to re-engage with their employees - spelling out expectations, providing specific guidelines, correcting failure quickly and rewarding success even more quickly.
ITS OKAY TO BE THE BOSS provides leaders and managers a step-by-step guide back to being the boss their employees appreciate and deserve.

Recognize the 7 Myths of Management
The Myth of EMPOWERMENT

The Myth of FAIRNESS
The Myth of the JERK BOSS

The Myth of the DIFFICULT CONFRONTATION

The Myth of the NATURAL LEADER
The Myth of the HR POLICE

The Myth of TIME
Key Learning Points
Make TIME to talk about the Work - have lots of small conversation about the work to be done.
Talk like a COACH - use descriptive language.
Make ACCOUNTABILITY a Process, not a Slogan - employees thrive when accountability is consistent and documented.
Deal with LOW PERFORMERS - 4 critical reasons why you must deal with low performers.
Support Materials
Sign in
to view the support materials provided with this program.