Marshall Goldsmith Effective Leadership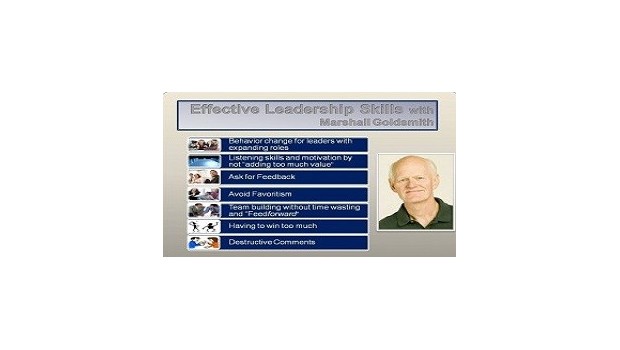 Availability date:
Support your leadership development training efforts with best-selling author and effective leadership coach, Marshall Goldsmith. Add instant credibility and back up the leadership development skills training points you're teaching about behavior change,effective feedback and business communication.

Marshall Goldsmith corporate leadership training DVD video helps you develop the interpersonal leadership skills of senior managers. Marshall Goldsmith has helped successful leaders achieve positive lasting change in behavior for themselves, their people and their teams and has been featured in a The New Yorker profile, Harvard Business Review interview, Forbes feature story and Business Strategy Review cover story (from the London Business School).

Goldsmith is one of the few consultants who has been asked to work with nearly 100 major CEOs and their management teams.
Key Learning Points
Behavior change for leaders with expanding roles
Listening Skills and motivation by not "adding too much value."
Asking for Feedback
Avoiding Favoritism
Team Building Without Time Wasting or "Feedforward"
Having to Win Too Much
Destructive Comments
Support Materials
Sign in
to view the support materials provided with this program.