Manager Moments: How to Excel in Tricky Situations
Your go-to refresher course offering quick, practical tips to help you handle tricky situations in your day.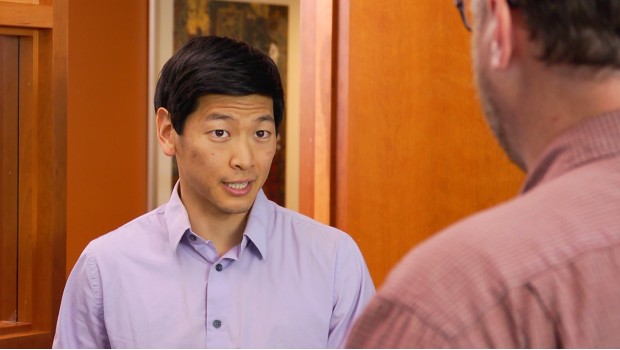 Availability date:
As a manager, recognizing a potentially troublesome employee situation then quickly taking action is key to keeping your team motivated and running smoothly.  The problem is, that takes time, and as a manager, you have a lot on your plate already.

The Manager Moments Series is designed to deliver short blasts of practical wisdom to busy professionals on everyday management challenges.  Related topics are grouped into bite-sized programs which engage viewers with well-acted real world role-plays.  An amiable host helps reinforces the learning blasts with memorable graphics throughout, as well as a closing with a quick review.  This is classic training abbreviated for a busy new generation.

So whether youre dealing with employee gossip, difficult and disruptive personalities, delegating a task, or you just need some tools to better manage your time, let MANAGER MOMENTS: How to Succeed in Tricky Situations be your go-to refresher course offering quick, practical tips to help you handle these moments in your day.

This Series of 5 "How To" Videos includes:


How to Curb Employee Gossip
7:05 minutes
Sometimes gossip is unintentional and people really dont know that what they are saying is gossip. Sometimes its malicious and people know exactly what they are doing. Either way its deadly to the unity and morale of a teamand its up to you as a manager to stop it. How to Succeed in Tricky Situations offers practical, efficient tips to help you address and stop gossip within your team.
How to Deal with Difficult Peers
7:40 minutes
In your personal life, you can avoid someone who really irritates you. You can walk away or choose not to spend time with that person.  But in the workplace its not that easy. You cant get away.  You still need to work with that person. So what can you do?  How to Deal with Difficult Peers presents practical ways to deal with difficult personalities that will benefit both you and your team as you coach them through similar situations with challenging co-workers.
How to Manage Upward
6:45 minutes
Every boss has a different style and is human just like you with strengths and weaknesses. But sometimes their weaknesses create a barrier for you to be as successful as you know you could be. How can you help your people and yourself when the challenge you are facing is your boss?  Good question! How to Manage Upward takes a look at the three principles that will help you in this difficult situation.
How to Manage Time Thieves
7:20 minutes
Weve all had days when we leave work wondering how we could have worked for eight hours straight and still not accomplished the task we had in mind when we walked in that morning. Its a common frustration that has nothing to do with motivation, work ethic, or company loyalty.  It has to do with time and how we manage, or dont manage, those things that take away our time.
How and When to Delegate
6:15 minutes
Lets face it. Youre busy. Really busy. Its up to you to manage a group of people to accomplish a myriad of things that you are ultimately responsible for, but couldnt possible do on your own.  Thats where delegation comes in. This program will give you the tools you need to make the right delegation decisions to ease your busy schedule, and help your employees grow.


---
Support Materials
Sign in
to view the support materials provided with this program.