Tim Conway Meeting Openers Series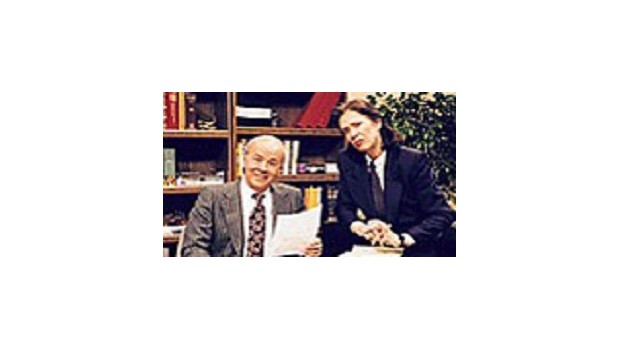 Availability date:
Participants beginning a training program or attending a training session often come to the session with preconceived notions regarding the subject matter. These five hilarious meeting openers starring Tim Conway have been designed instead, to help participants relax and put aside their notions so that they can gain the full benefits your organization's training sessions were intended to give. Show any of the five meeting openers - perfect, too, for your next business meeting or to incorporate into a presentation.
Mr. Tudball - Technology Trainer (Length: 7 minutes)
You'll look great when your trainees compare your training skills to those of Mr. Tudball (Tim Conway). This hilarious meeting opener showcases the importance of good training as Mr. Tudball commits every sin in the book when he takes on the task of employee training.
Get Out There and Sell...(6 minutes)
Every sales manager will relate to this funny icebreaker as Tim Conway desperately attempts to motivate his sales staff to sell more, faster and better. Stopping at nothing, Tim's wild antics prove negative consequences as his sales force fights to "stay in the game".
May I Present (8 minutes)
If you think you've sat through some bad presentations, wait until you see "Lloyd Adams", AKA Tim Conway. Lloyd displays the worst presentation skills imaginable! A great way to begin a training session on presentations, Lloyd's classic bungle job reminds us all of the importance of preparation.
So You're New Around Here: The Dentist (7 minutes)
Training would have made a big difference in this vintage Conway production on the value of on-the-job training. See what happens when an employee orientation goes awry as Tim portrays a dentist new on the job. This meeting opener is ideal for new employee orientation classes and other training sessions.
Interviewing: A Pain in the Gut (7 minutes)
How not to interview! In this meeting opener, Tim, actually "Mr. Hollis" poses all the wrong questions to a long line of job applicants - clumsily applying the six rules for interviewing success. You just have to see the mistakes he makes to believe them and learn for yourself how to avoid them.
Key Learning Points
The importance of good training
Motivate your sales staff
The importance of preparing a presentation
Value of on-the-job training
Ideal for new employee orientation classes
How not to conduct an interview
Humorous, engaging meeting openers