Manager Moments: How to Build a High-Performing Team
This 7-module micro-learning series helps managers understand the natural stages of a team, assess their own team's strengths and needs, and create a blueprint for team success.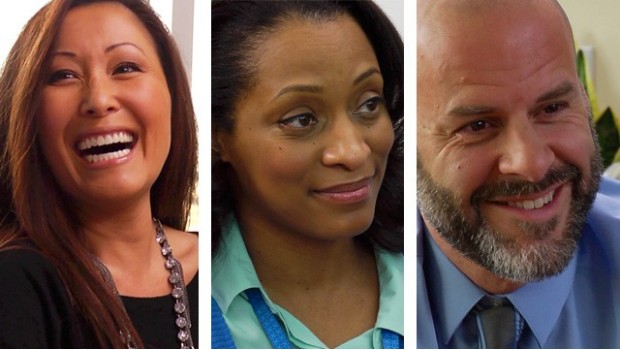 Availability date:
Employees bring their individual strengths to a team. They also bring their unique perspectives, values, beliefs, generational differences, and personalities. Bringing out the best in everyone, and building on strengths for the common good of the team and the organization, is what building a high-performing team is all about.
MANAGER MOMENTS: How to Build a High-Performing Team is a micro-learning series that delivers short blasts of practical wisdom to managers.  It explains the natural stages of a team and enables managers to see what they can do to take their team to a higher level.

This Series of 7 Videos includes:


How to Assess Team Strengths and Needs
7:15 minutes
Is your team strong? Or, is it troubled, stalled, or simply going through the motions? How do you know? This module uses the characteristics of a high-performing team to help managers assess team strengths and needs—the first step toward building a high-performing team.
How to Build Team Unity
6:40 minutes
In addition to being of great benefit to the organization, a unified team provides employees with some of their most basic emotional needs: the need to Achieve, the need to Belong, and the need to Contribute. This module shows you how to maintain a balance of these ABCs, and build team unity.
How to Diagnose Team Problems
7:33 minutes
Is your team in a slump? Is there a lack of enthusiasm? Team problems ranging from management missteps to problem employees can wreak havoc on morale and productivity. This module describes 2 common types of team problems and offers practical advice for handling them.
How to Improve Team Communication
6:40 minutes
How do you share bad news with your team? What about good news…or a change in the company's vision? Communicating well is the key to strong team leadership. This module provides practical advice on 3 critical areas of communication that managers must focus on to build a high-performing team.
How to Mediate a Dispute
7:30 minutes
Occasionally, conflict erupts on a team and employees are unable to resolve it without their manager's help. Getting in the middle of an emotionally-charged dispute is never easy. This module provides tips on how to guide team members to an acceptable resolution as they work through conflict on their own.
How to Restore Team Unity
7:35 minutes
Are your team members out of synch? Is morale slipping? Are cliques forming? This module explains what to do when team unity falters, helps you assess what's causing the problem, and identifies ways to restore the ABCs of a unified team so you can get your team  back on track.
Understanding the Stages of a Team
6:33 minutes
Teams are always in flux. They go in and out of certain stages depending on circumstances. What can you do to manage the developmental stages of your team? The first step is to understand the influences that impact a team and the natural stages (forming, storming, norming, and performing) that result.