Calm Effectiveness with Robert K. Cooper, Ph.D.
Excelling During Challenging Times
Simple yet powerful new tools for doubling energy and attentiveness, mastering stress with the instant calming sequence, and creating work-life balance.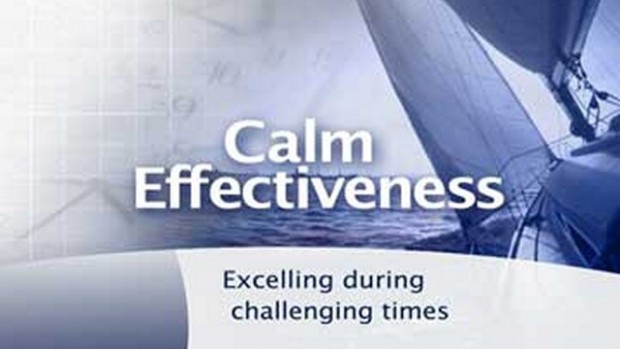 Availability date:
Now you can capture the benefits of this groundbreaking approach that unlocks hidden capacity to excel in a changing world. With crystal-clear questions, uncommon wisdom, and proven solutions to work smarter, not harder with more energy, focus, and calmness.
This video program is jam-packed with inspirational, one-of-a-kind scientific insights and ultra-practical new tools. Robert K. Cooper, Ph.D., shares The Calm Effectiveness Skillset - a unique way that star-performing individuals and teams rise above pressure, and maximize their focus on the people and priorities that matter most. Front-line employees, professionals, and leaders at all levels will find compelling questions, fresh perspectives, proven tools, and timesaving answers. 
Key Learning Points
The latest scientific insights on why calm effectiveness is the key to new results
Simple yet powerful new tools for doubling energy and attentiveness, mastering stress with the instant calming sequence, and creating work-life balance
Key effectiveness tools that set star-performing teams apart from the rest