Winning Presentations For Make or Break Moments
For Make or Break Moments
Winning Presentations is a premier story-based presentation development program designed to help anyone create more compelling presentations, improve their ability to deliver those presentations with dynamism, and increase confidence as a speaker.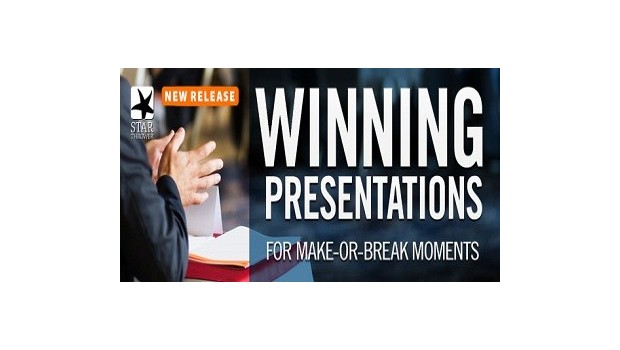 Availability date:
Giving a presentation: some of us love it, some of us don't. But for most of us, we are constantly presenting to others, whether one-on-one, to a group, or an audience.
Authors Dean Hyers and Pete Machalek, have helped thousands of people improve their presentation skills through a method they call story structure. Winning Presentations For Make or Break Moments follows the experience of two clients as they learn to develop a clear message and dynamic delivery style.
Fast moving and easy to watch, this program will entertain as it teaches practical, real-world skills.
Key Learning Points
Organize their thoughts and ideas

Speak to the interests of their audience

Transform anxiety into presentation fuel

Connect with their audience

Generate confident and dynamic body language

Lead their audience where they need to go
Support Materials
Sign in
to view the support materials provided with this program.