Pigeon-holed in The Land of Penguins
We "pigeon-hole" others when we overlook abilities, talents, personalities, and backgrounds only to replace them with stereotypes.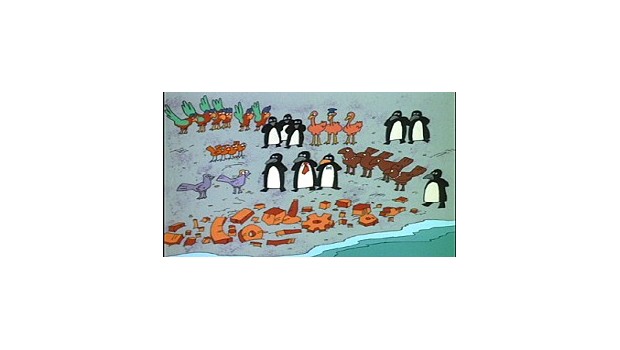 Availability date:
This animated video tackles the tough subject of stereotyping in a delightful way. It makes us do some soul-searching about the casual way we limit ourselves and others through stereotyping. We "pigeon-hole" others when we overlook their unique abilities, talents, personalities, and backgrounds. We do it to ourselves, too - when we impose limits and cheat ourselves of new experiences, challenging opportunities, and the fulfillment of our undeveloped potential. Though animated, this training tool is no flight of fancy. It's a critical component of training in today's changing workplace. Workgroups, committees, and executive teams will benefit from this video, as will any group interested in mobilizing the talents of all its members. Pigeon-Holed in the Land of Penguins will help team members recognize pigeon-holing, understand its high cost, and learn how to change the pattern. By tapping into the full creativity of everyone on a team, we open ourselves up to significant breakthroughs in innovation, productivity and team effectiveness.
Key Learning Points
Why pigeon-holing is so common and become more aware of the consequences and high cost of pigeon-holing themselves and others
How to free people from pigeon-holes, allowing them greater freedom to create and contribute.
Support Materials
Sign in
to view the support materials provided with this program.